Aaand we're back!
In case you missed it, we spent the last week in San Francisco for GDC! We met lots of lovely devs face-to-face that we'd previously only known via the internet, went to loads of meetings and attended some great talks.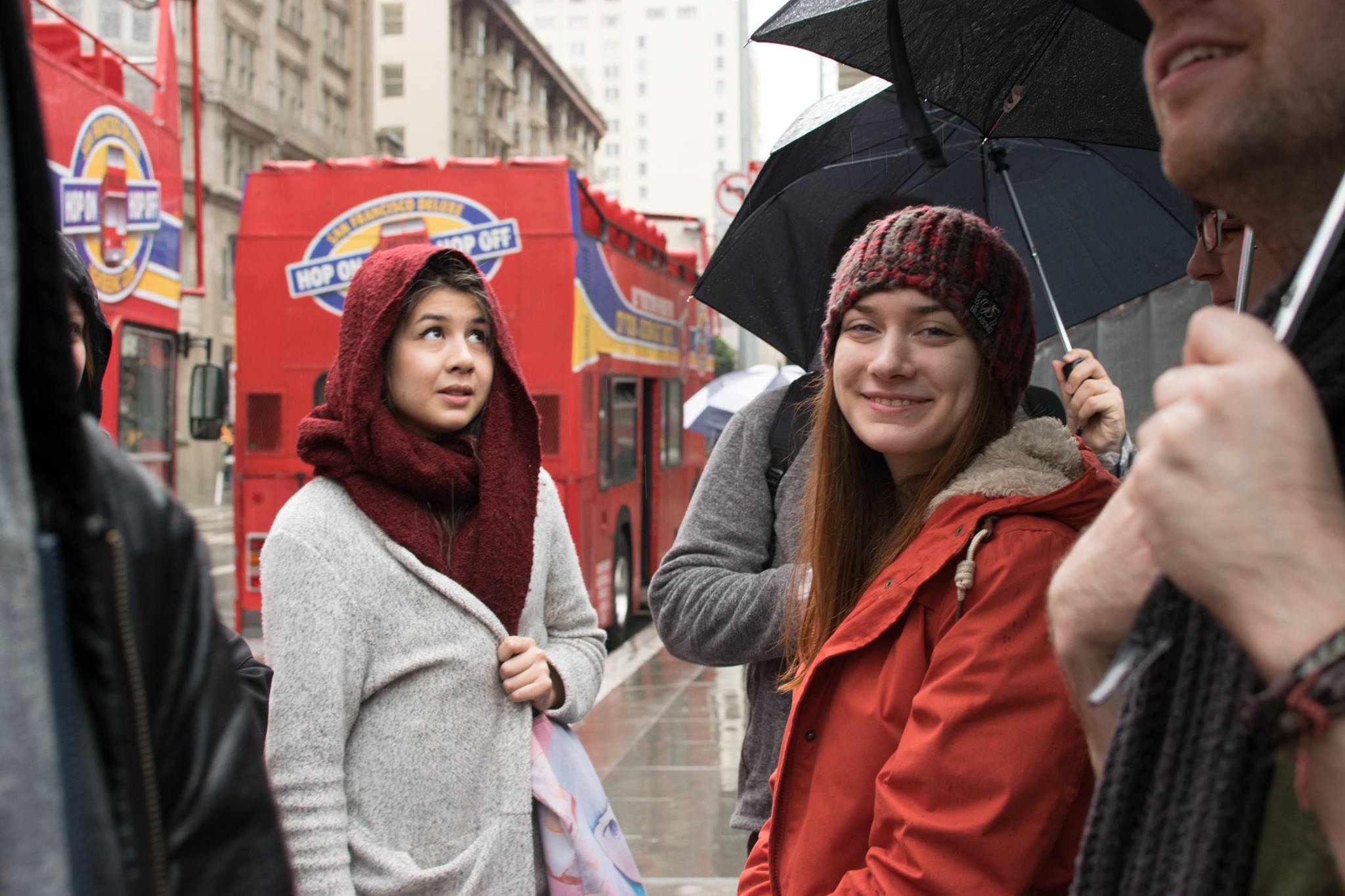 (We also may have brought the rain with us to SF.)
As fun as it was, after a week of running around an unfamiliar city and two 11-hour flights, we're definitely glad to be back in our cozy office in chilly London finishing up Starbound.
While in San Francisco, we met up with two of our partners who have both just launched shiny new Starbound merch in their shops.
We've got a pretty new Starbound shirt at The Yetee: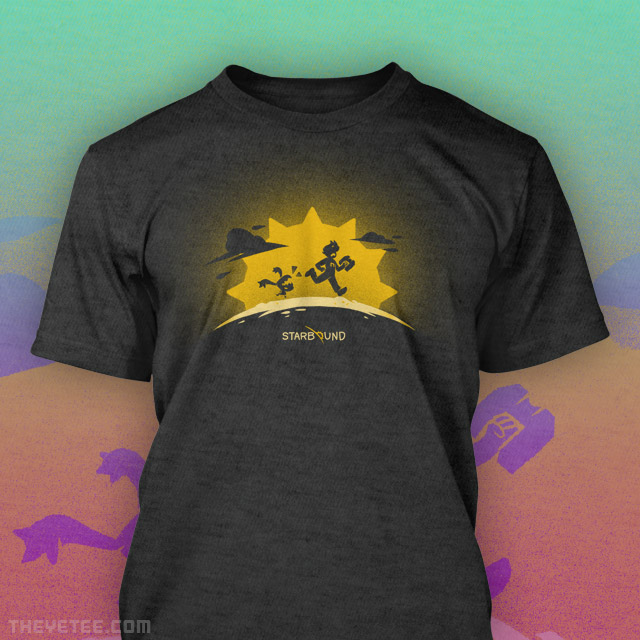 And a gorgeous Matter Manipulator and two sets of pins at Sanshee: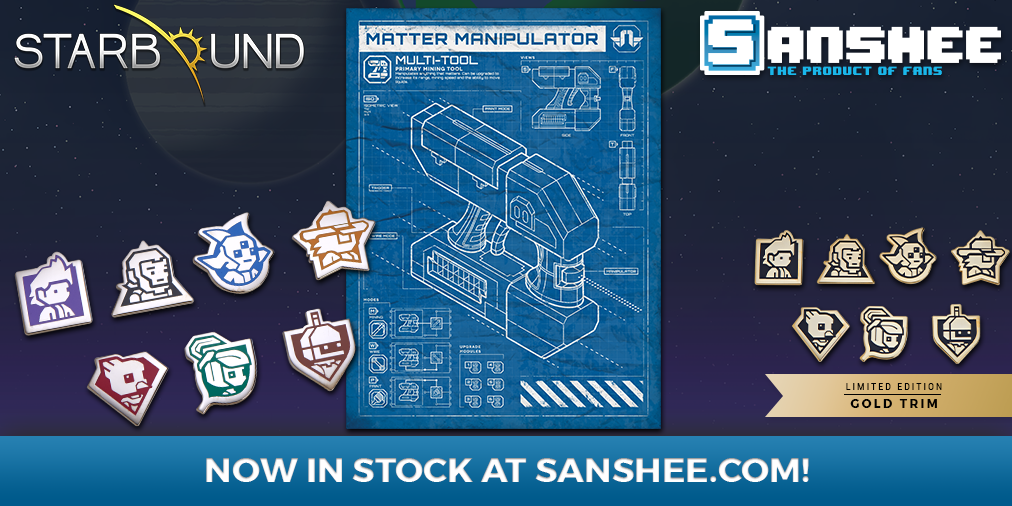 Both The Yetee and Sanshee have been absolutely lovely to work with and we couldn't be happier with the cool stuff they've made, so go check it out!
Dev blogs may still be a bit slow-going this week as we get back into the swing of things, but we wanted to let everyone know that we're alive and working.
Leave your comments here. 'Til next time!