Hi everyone,
Starbound is launching on the new Discord store! As you might have seen from our last post, we've added some updates to the PC version for Discord integration. Those changes are going live to the stable version today on all platforms, we didn't think it made sense to update Discord but leave the other branches a version behind.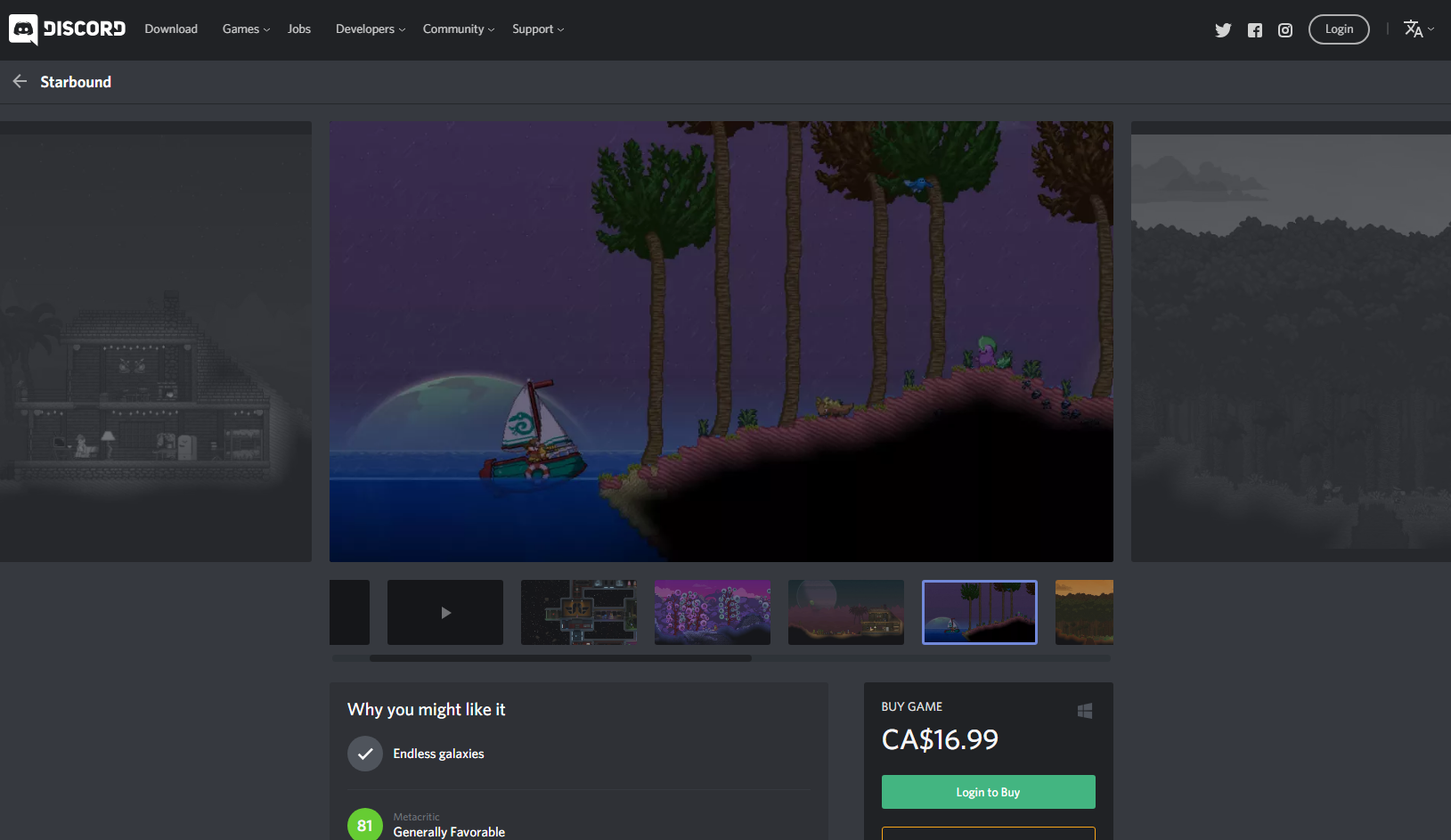 We're really excited about this new integration and the Discord store! Discord has quickly become a really great community space, and having Starbound available right inside the app and better integrated is something we are very excited about. We've got a number of active discord channels for our games, and we've setup a new one specifically for all things Chucklefish! It's sometimes difficult for us to monitor all our servers, we're hoping this will centralize things a bit and make it easier to interact with devs and have a place to ask questions about all our games!
Here's a link to the Chucklefish Group server, feel free to pop in and say hello!

Lastly, we know it's been some time since we published a Starbound PC version update – most of this year we've been focused on Xbox porting work. Our focus has shifted back to PC in the past few weeks and we're planning to have an update ready very soon. We'll share a post detailing more about that update shortly!
Till next time!