Happy Friday!
In your travels, you may encounter NPCs who are looking for a particular type of pet. They'll even trade you the pet they've already got! The ethics of this are somewhat questionable.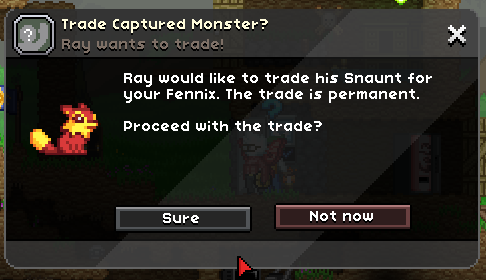 We're off to GDC tomorrow, so expect sparse blog updates from us over the next week. Follow @ChucklefishLTD on Twitter if you wanna see what we're up to! :)
Post your comments here!