Hello, and welcome to the new and improved Starbound website!
In preparation for the previously mentioned final approach to 1.0, we've taken some time to give the site a new coat of paint. So take a look around, and let us know what you think!
So, what's new with Starbound? Well, I think you'll all be excited to read that you'll soon be able to upgrade your Matter Manipulator in whichever way you see fit!
Do you focus all your modules early on towards maxing out the Power Generator? Or perhaps you'd find spreading your modules out on each area a more rewarding spend. The choice is now up to you in which order you focus your upgrades.
This feature is still a work in progress, but here's a look at the interface as it stands right now: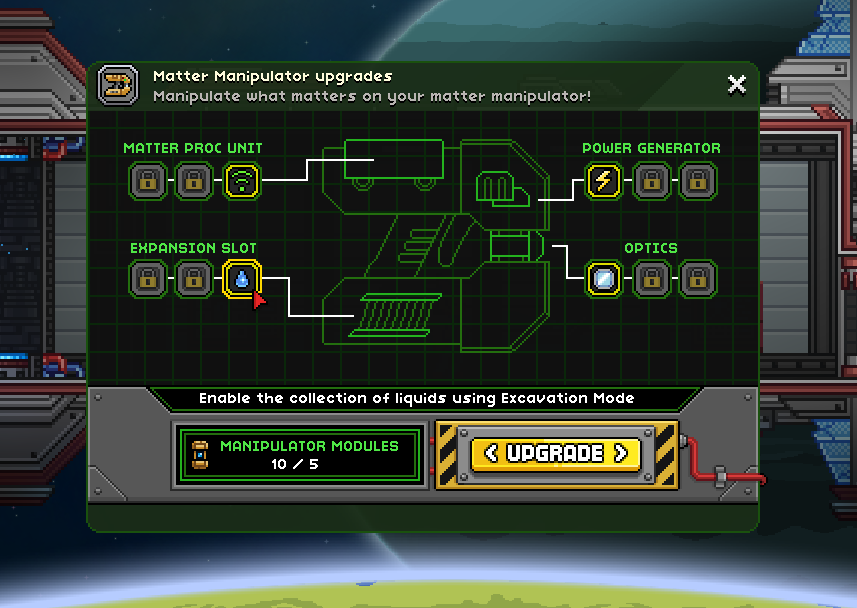 We've also got some some exciting news to share regarding Starbound on Xbox One! If you're attending EGX Rezzed in London this weekend, you'll be among the first to play an early build of Starbound on the Xbox One, via their new Game Preview program!
We're already receiving some sizeable interest at the [email protected] booth, so come and say hello!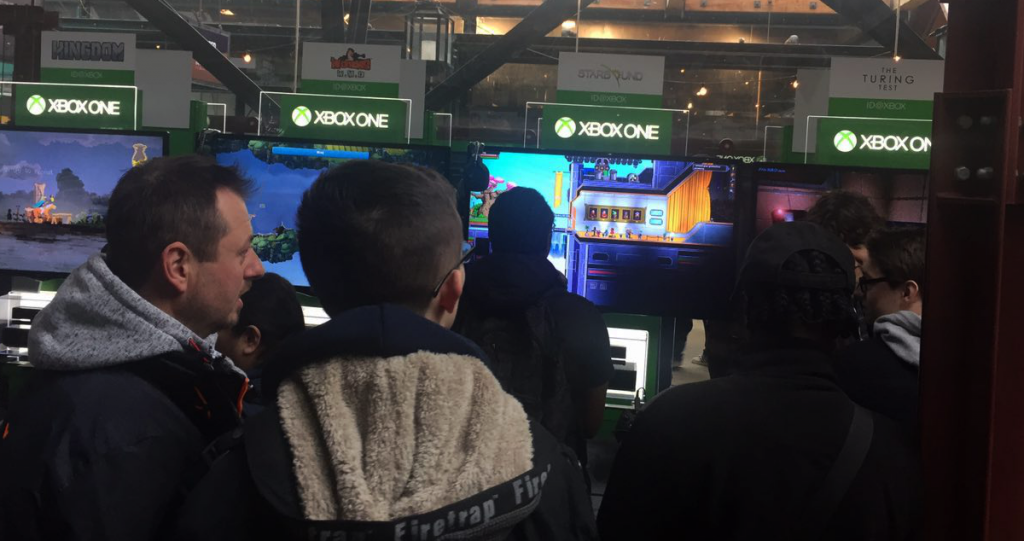 That's all for today!
– Supernorn
If you'd like to comment, or have any questions you can post here!