Evening all! Hope you're well. <3
Today's highlights: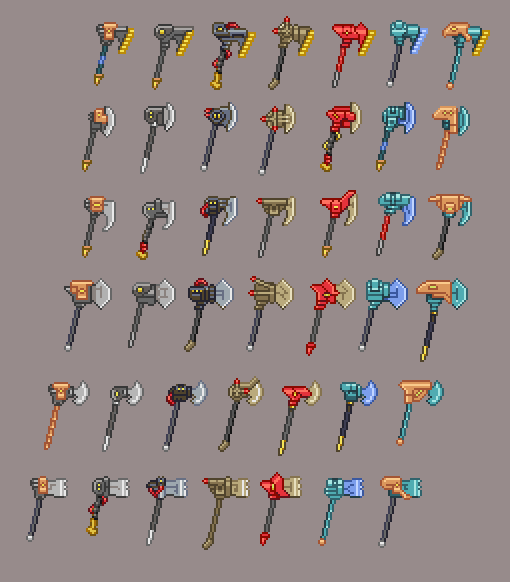 I mentioned a couple posts ago that Supernorn is working on fancy axes. See above: some of the aforementioned fancy axes!
SamuriFerret is redrawing our randomly generated swords in order to better distinguish between rarities, but also just to update the graphics.
Rosiedeux is working Starbound's story into a more easily-digestible timeline infographic for reference, which helps with now that we're working to further implement the story into the game!
GeorgeV and Necotho are still working to make the Outpost's remote teleporter shop a reality!
Metadept is working on improvements to terrain generation!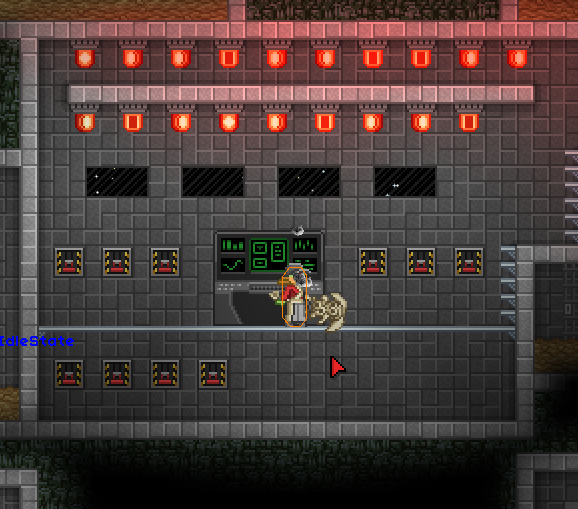 Healthire and Tom are still making improvements to pathfinding– the image above shows all of their pathfinding tests succeeding. :D
Goodnight!