So… I dunno if you've heard, but Starbound will launch tomorrow at 10am PST / 6pm GMT for PC, Mac, and Linux/SteamOS!

… also, it'll have Steam Workshop support! While our mod repository on the forums has done the job of providing a place for Starbound mods, it's not super efficient or user-friendly if you're not already familiar with mod installation, and also requires a forum account.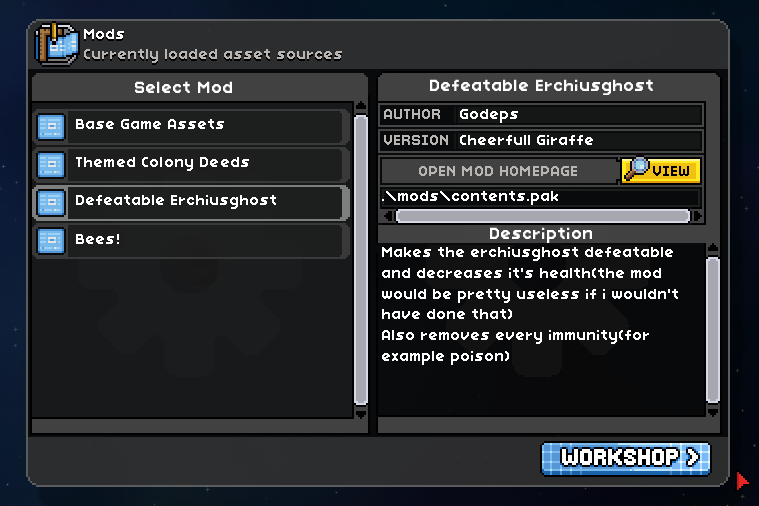 From the start menu, you'll be able to view which mods you've currently got installed and browse the Workshop via the Steam overlay!
We're super excited about this, and hope the ease of use will help to demystify the process of downloading and managing your mods, and even encourage more people to make them. :)
See you tomorrow!
<3