October 6th – Shiny Stuff!
posted on
Apologies for this going up the following morning! The Chucklefish team went out last night to celebrate the arrival of our newest member Rosie (not to be confused with the office pet of the same name) and I forgot to write this when I got home, so that's on me!
In any case, I've been continuing my work with George in setting up a bunch of new weapons and fun loot for the biomes. The status system rework from Kyren and Metadept is almost done, so in the meantime I've been working mostly with our existing status effects, in some cases combining them for fun results. It can be a deceptively involved process, particularly if you want to make some nice particle effects to go along with it.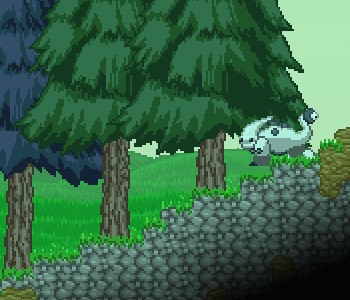 I'm really looking forward to when we can begin implementing some more unusual status effects, like the ones Metadept was prototyping. Then we can really go to town with making fun and, most importantly, unique weapon drops.