Happy Wednesday!
Today we're excited to show off just how the mech assembly in Starbound's upcoming 1.3 update will work. As we've touched on in previous blog posts, mechs are a single, modular vehicle type which are built of several different components. These mech components are items that you can craft, find blueprints for and trade with your friends.

At the Mech Assembly Station, you can swap out mech parts, paint colors, and see the stats and appearance of your mech. You need a full set of parts for your mech to be deployable. (although horns are optional!)

Of course, you'll want to improve your mech with newer, shinier parts. Luckily there's a lot of space to explore, so finding rare mech component blueprints out there shouldn't be too much of a problem for any eager adventurer!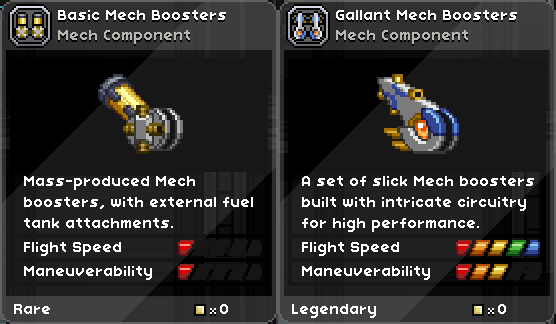 Until next time!