We've got a few pieces of news for you today. First off, we'll be pushing a (very small) 1.2.3 hotfix update to the stable app. This update fixes a rare bug that caused a few players to have very low framerate with the "Multiplayer via Steam Friends" option enabled. For most players this should make no difference.
Secondly, we have a bit more space content to show off! We've been reading all of your comments on our past few blog posts and it's great to see that you're as excited as we are about the coming changes to travel and the new navigation interface. Several of you were speculating about the space stations visible in the system view, so here's a little peek at what they look like in person: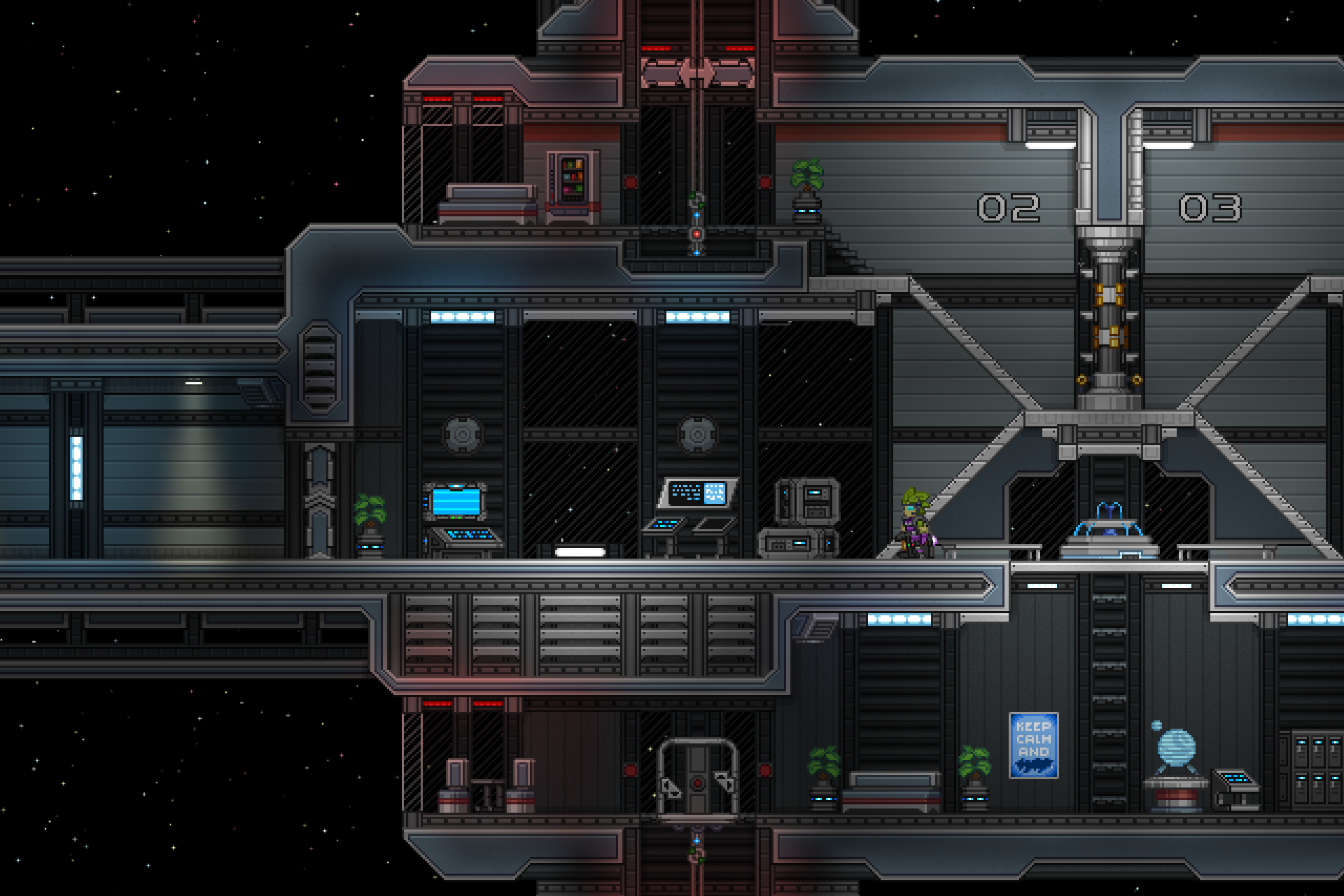 These stations will be good places to rest and resupply, find special merchants, and will be a key part of some other new features we'll be showing off soon…
Lastly, we've been working with Gaya Entertainment on some real cool Starbound merchandise, all of which is available in the Chucklefish Shop & Game-Legends! We've got some new shirts, a keychain and even a hat, so go check them out!