Happy Friday!
Lots of exciting stuff happening this week that I'm looking forward to talking about on Monday. A big update isn't far off, you guys!
On the colonization front, guard tenants now move in with higher level equipment based on the objects you decorate their houses with. Iron armored guards aren't going to cut it on more dangerous planets — you'd better get some more high-tech furniture for their homes!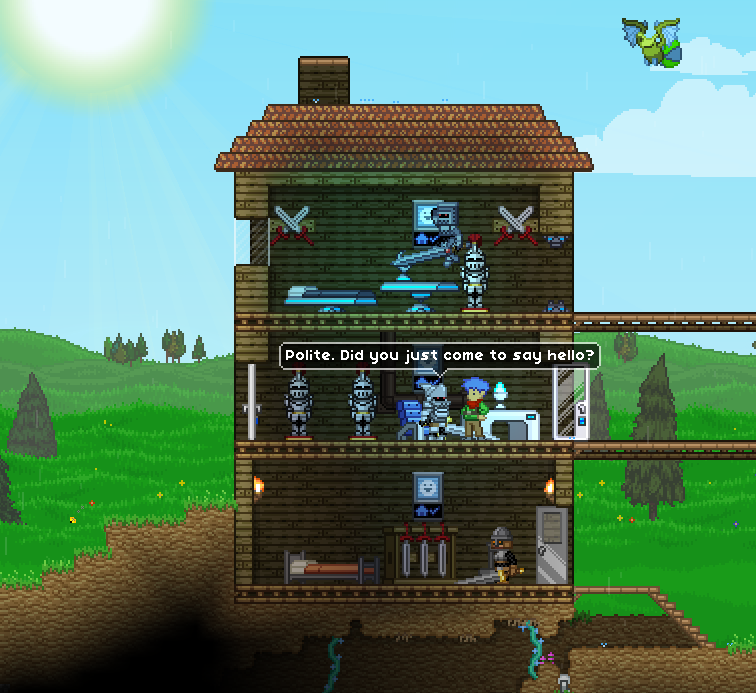 Have a nice weekend!
<3