22nd July More Novakids and progression
posted on
Lots more work was done today on the Novakids today. They're now in game and functional though there's still a great deal to do in terms of all the content that surrounds a race. From descriptions, to ships, to armor sets and weapons. Stephen is desperate to add a wild west style village at some point too.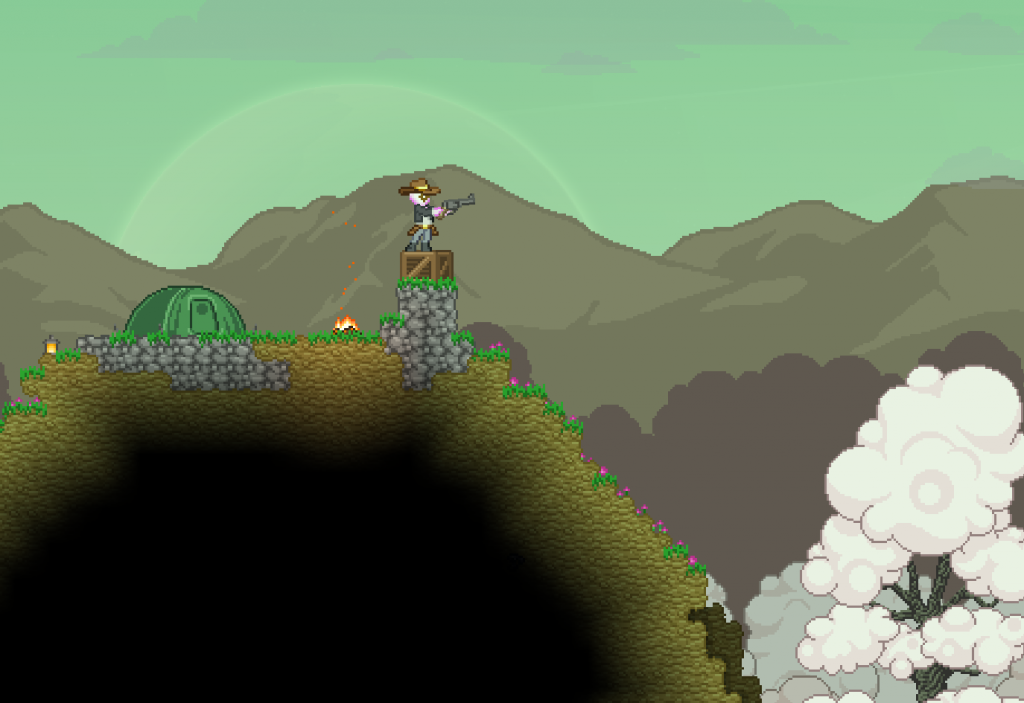 We've decided that rather than craft swords, the Novakids are expert gunsmiths capable of forging guns from even basic materials. As such the Novakids are able to craft guns from the outset. We're carefully working on balancing guns against swords so that no one race has an advantage over another. But playing a Novakid should change up the gameplay a fair bit.
Novakids are also getting a steam train themed spaceship. Upgrading the ship will add carriages to the end for extra building room.
I've been working on Novakids whilst Kyren and co finish up some engine features required for the next stage of progression. The engine features will allow us to create stand alone dungeon planets and shield generators to protect them. Shield generators will stop players placing or mining blocks in a given radius to force a proper playthrough of a dungeon or protect a progression fundamental structure.
Until next time!